It's not often that you get to visit iconic locations from Middle Earth, but that's what I did with my family this past weekend.  It reminded me how easy it is to 'overlook' the great hidden locations that might be tucked away near where you live, where-ever that may be.  This place is actually called Mt Sunday, since the locals used to meet here on Sunday's … back in the old days.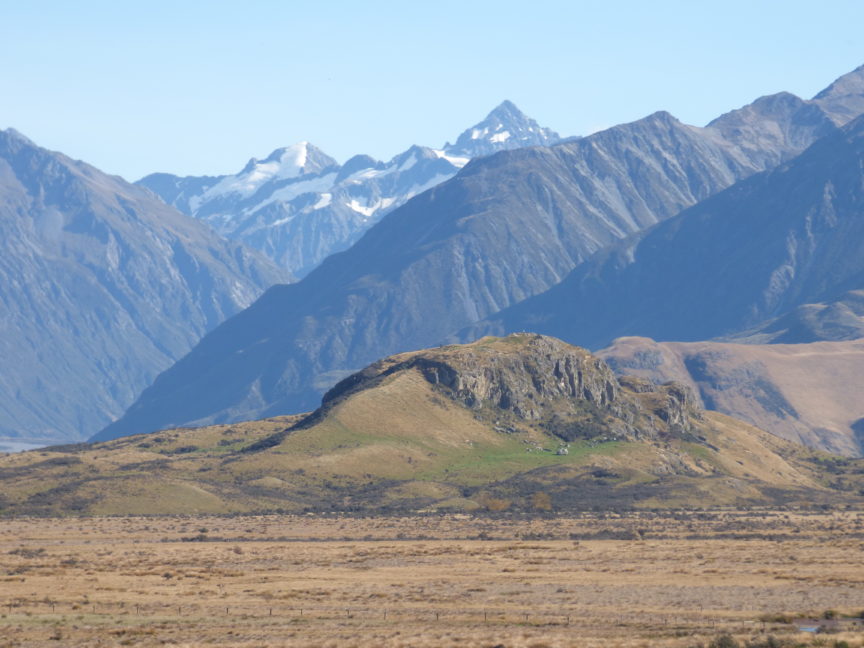 Of course it's been some time since the dwarves, elves, hobbits and 'men' -bustled about the village of Edoras (featured in the Lord of the Rings movie, The Two Towers).  However, watching that portion of the movie again … I can promise you that it truly is a windy place to visit.
From Christchurch, it is about two hours drive – the first 90 minutes was on sealed roads (although virtually no cars were travelling the same roads once turning off State Highway 1 in Rakaia … so an hour of peaceful drive), with the last half hour on gravel roads (again with very little traffic).  The first glimpse of Edoras is shown below.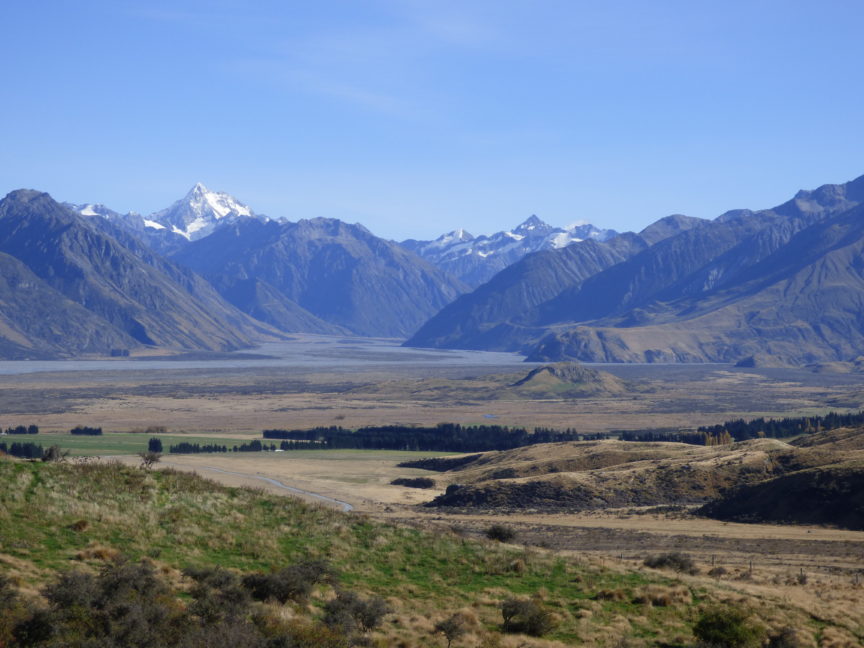 We elected to take a picnic lunch with us, rather than simply take some obligatory photos and leave.  From the road, it was about 45 minute walk up to the top (although we took a bit longer since we stopped to take a lot of photos). It was fairly steep in some places, so I expect it would be quite slippery in the wet (since the track was generally over grass).  We purposefully picked a nice day, and that made the picnic much more enjoyable.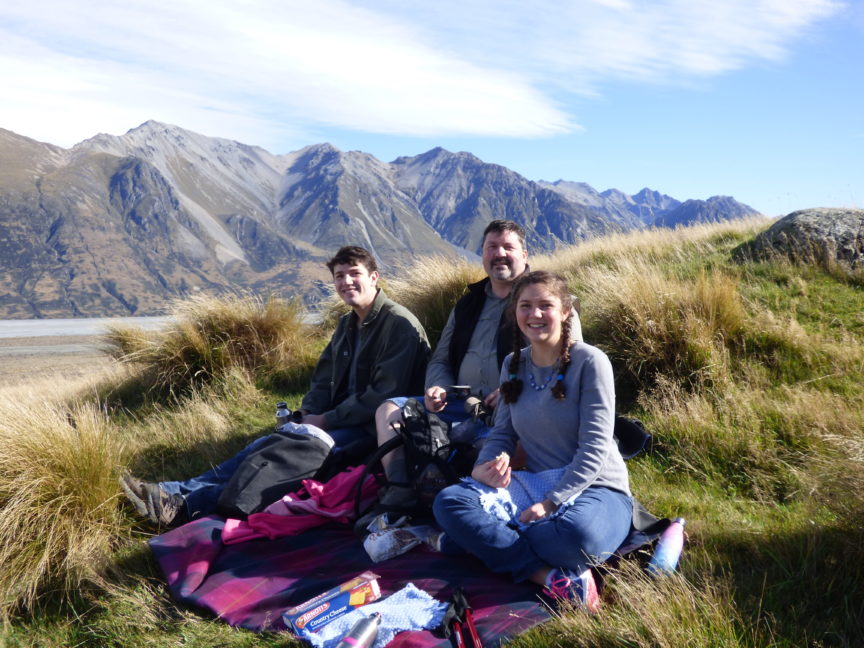 It was a peaceful place to visit, and provides some of the best 360 degree alpine panoramic's that you will ever see. Photos don't do justice to this mountainous valley, and even the video clips can't quite capture the enormity of the place.  The rivers are clear, clean, fast flowing, and make a merry bubbling noise that soothes away any worries you may have.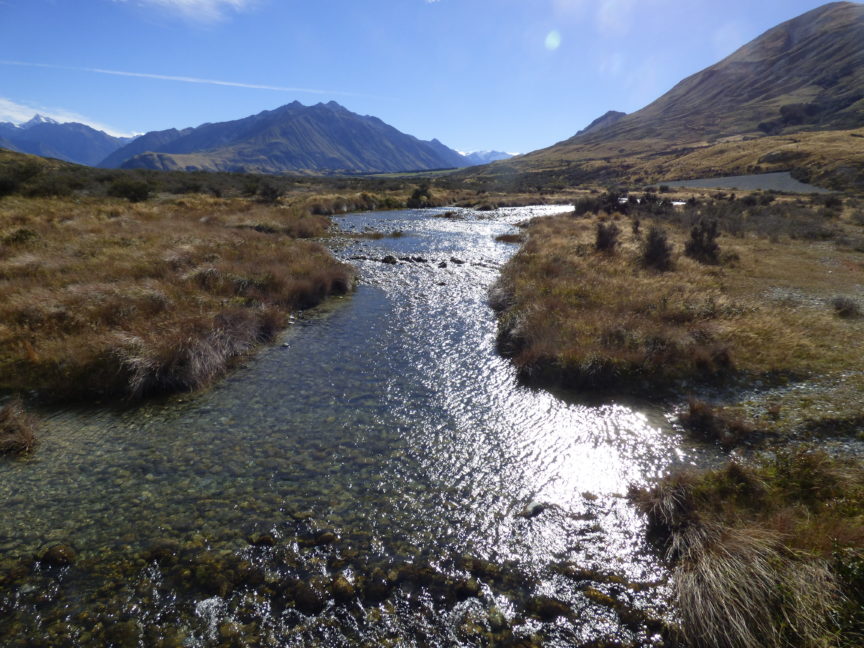 Mt Potts Lodge is well advertised as you get closer, although when we went to investigate – were met by someone who didn't speak English (which made it difficult to find out more). There are a delightful cluster of holiday houses at Lake Clearwater, en route, and with two lakes within walking distance … makes for somewhere to visit again in the summer (and a good option for a place to stay).
There are a variety of walking tracks in the region, and I'm keen to explore a little more.