When you're making an international move, a great way to get the kids excited about the adventure is to spend a day at Disneyland.  However, a much longer visit is needed to truly experience the many facets of the park and surrounding attractions.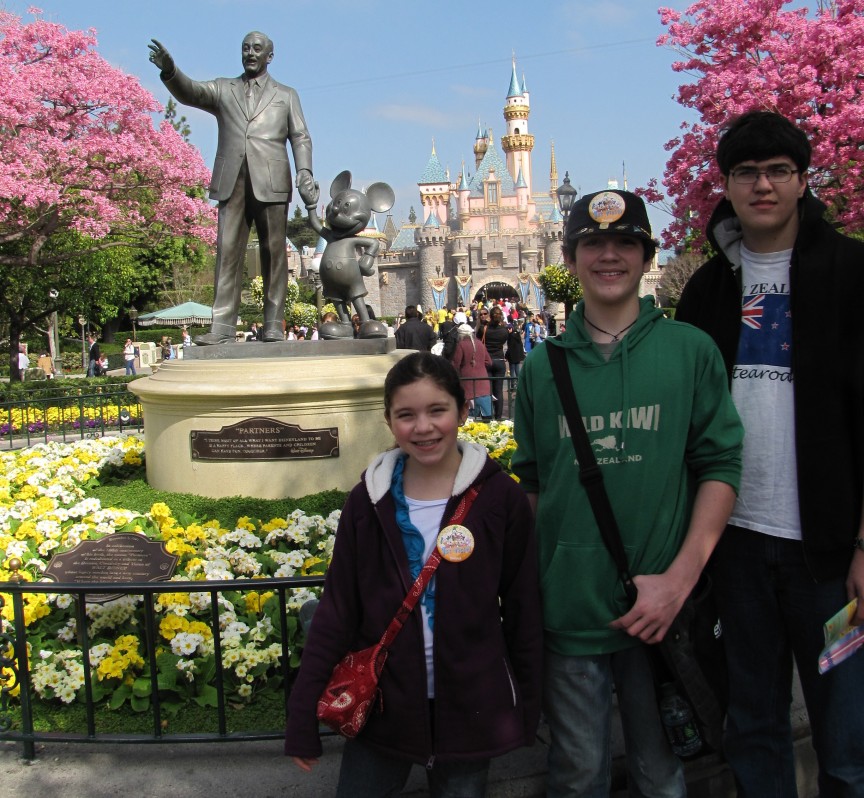 Walt Disney's creativity was simply magical
It's impossible to see and do everything in one day, so for us it was easier to simply have each of the kids identify the 3-4 things that they most wanted to do, and then focus on those few things … although some flexibility is required when faced with an enormous line of people waiting for certain rides.  A Fast-Pass helps by getting you to the front of the line, but you can only hold one pass at a time for each ticket.
Our kids have quite different interests, but we elected to keep the family together most of the time – and made a particular meeting place for the few times that we divided up to pursue specific interests (the pizza place in tomorrowland).  While the teenage boys were not that interested in the spinning teacups, and our daughter wasn't that excited about the 'Star Tours', they did find out that most things were fun for almost anyone.
Downtown Disney doesn't require a park pass, but certainly helps prolong the experience from the previous day.  It was a great way to fill our day before an evening international flight.  There are certainly lots of shopping and dining options for almost any taste or interest.  I would recommend the Rainforest Cafe if you have not been to one before, and most kids would think the Lego store was a pretty cool place (they're in process of building a new place a few doors down the road)
Dad's Recommendation:
Plan a few days at Disneyland if possible, but don't underestimate the benefit of just a single day to break up a long journey.
Use the Fast-Pass system with care.  We would get Fast-Passes for the parents, then use those for the teenage boys in the family – so was one way to maximize the use of these passes.